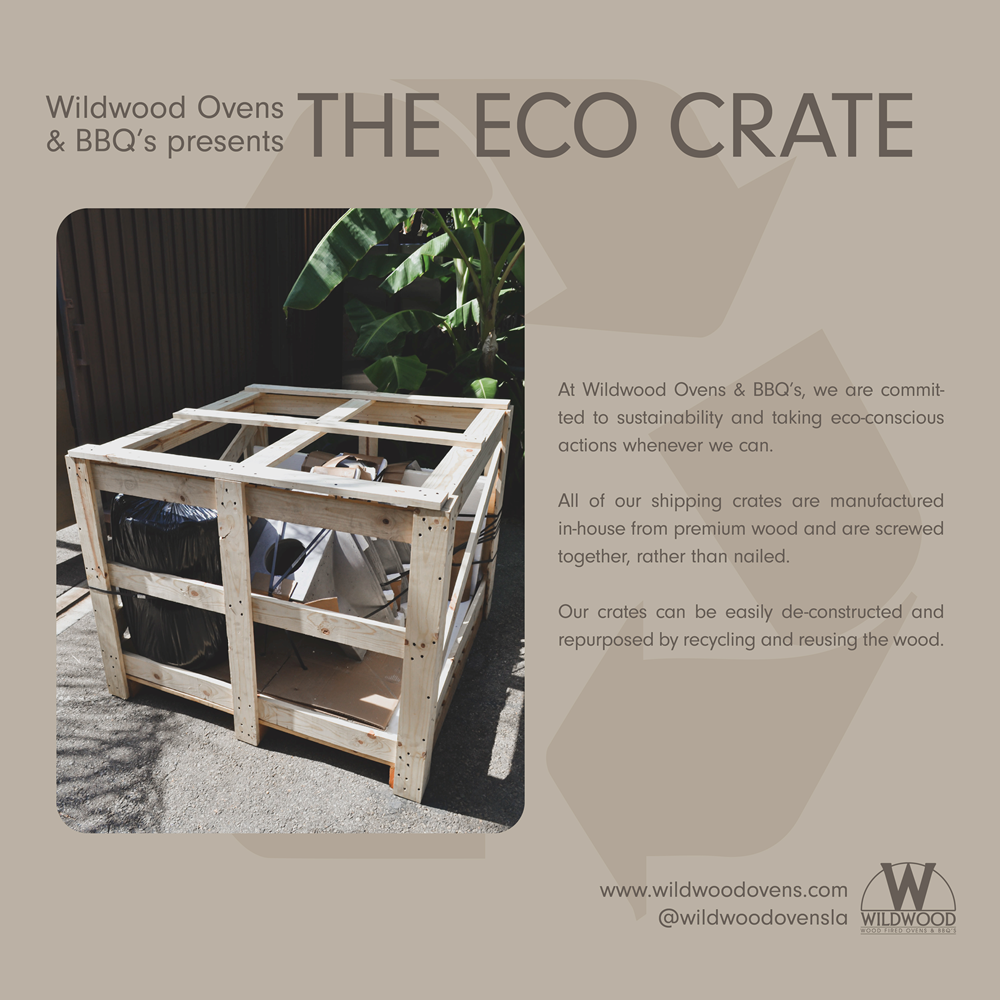 Repurposed Wooden Crates
At Wildwood Ovens & BBQ's we are committed to sustainability and taking eco-conscious actions whenever we can by suggesting our customers take advantage and use repurposed wooden crates.
All of our shipping crates are manufactured in-house from premium wood and are screwed together, rather than nailed. Which can be transformed into repurposed shipping crates.
Our crates can be easily deconstructed and be repurposed wooden crates by recycling and reusing the wood.