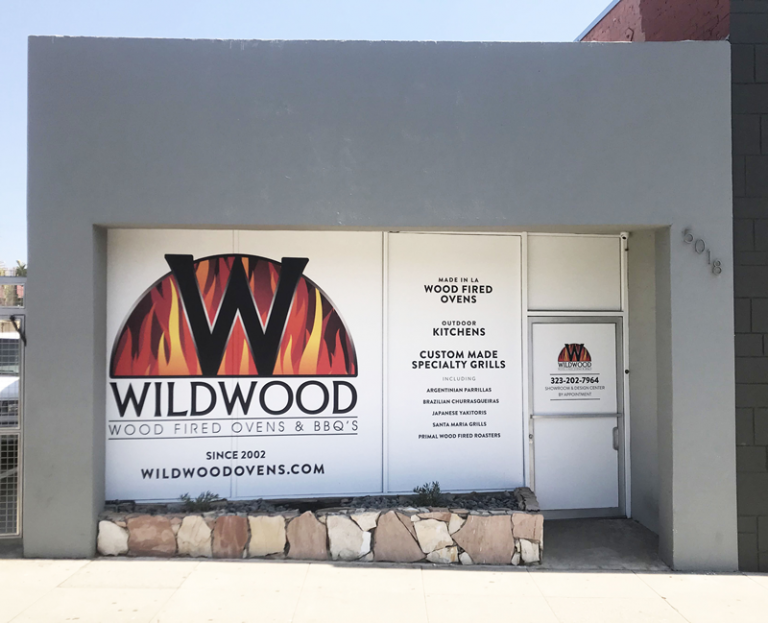 Wildwood Ovens and BBQ, located in Los Angeles, is a manufacturer of modern designed wood-fired ovens, Yakitori Grills & authentic Brazilian BBQs (Churrasqueiras ), and accessories.
Our products are second to none in design, performance, and quality. Our customer service department is made up of knowledgeable and friendly people who know the products and how to use them.
Once you purchase from Wildwood you become a member of our family… Our commitment to your total satisfaction includes our oven and BBQ cooking classes as well as a complete range of accessories designed to enhance your experience. Our Monthly newsletter Wild Times is filled with facts, recipes, and design ideas.
Wood Fired Ovens
State-of-the-art design, proprietary modern refractory elements, heat pillow technology, and advanced manufacturing techniques combine to produce a traditional oven with outstanding performance.
Lightweight and easy to assemble, our patented parabolic dome design heats up quickly and produces consistently perfect results, with un-paralleled heat retention. Our wood fired ovens are here.
Barbecues
Traditional and time-honored, our line of real wood-fired and gas Churrasqueiras are available for the home, and restaurant. Our mobile units are great for catering events. Our BBQs and Grills are here.
Wildwood has simplified the process of buying, delivery, installation, and use of our products. We provide shipping, trucking services, and customs clearance in over 5 countries. Our training classes are designed to inform as well as inspire. Wildwood maintains a list of certified product installers in 5 countries. Our consulting service designed for hotels and restaurants offers turnkey staff training and equipment use. Our design department can provide the Hotel owner or the homeowner with Indoor or outdoor kitchen design or, assist your architect. With precise 3-D modeling of our products and stock designs on several platforms, including Solid Works & Auto Cad it is clear why Wildwood is the obvious choice for your project.
In addition to outstanding service, Wildwood offers the accessories you need to complement our products. From kitchen accessories to our Wild Gear line of chef clothing… we got you covered.