Residential BBQs
Home Barbecues And Portable Grills
Wildwood has a wide selection of Brazilian BBQs (churrasequeiras) for your home, patio and garden needs.
Each home barbecue is designed to bring the authentic flavor and tradition of churrasco to your home or business. Originating in southern Brazil, churrasco is a style of BBQ where choice cuts of meats are pierced on large skewers and placed over a pit of hot wood coals. The skewers slowly rotate, allowing the meats to self baste, creating the most succulent, moist and tender BBQ. This cooking process helps retain the flavor of the meat while accenting it with a subtle and delicious hint of wood smoke.
See for yourself just how special your meals can be with this unique product. This is BBQ with style, flair and flavor, done the "Wildwood way!"
Parilla Grill For The Home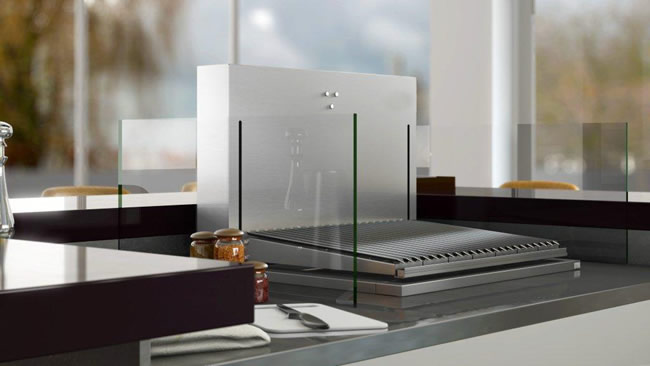 Create an architectural statement while pursuing delicious flavors that can only be achieved by cooking with a Parilla BBQ Grill. Wildwood has brought the art of Brazilian BBQ home!
Proline Rotisserie For The Home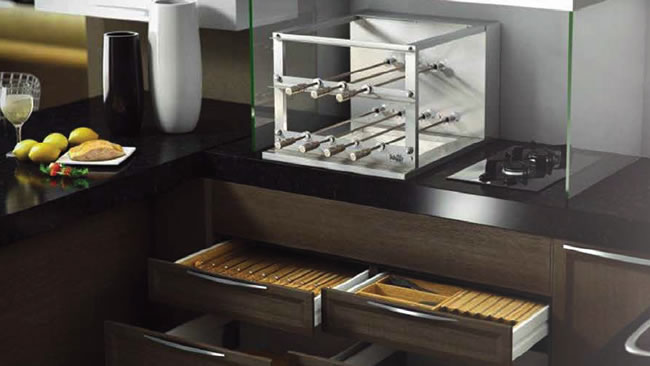 Share all the flavors of the Brazil with our Proline Rotisserie. Charming shape over the fire pit makes for a stylish well designed unit.